I've never been a big Halloween fan. I like passing out candy and seeing what cute outfits kids dress in (And what clever and slutty things adults dress up  in) . Yea, I probably wore some slutty outfit at some party during some point in my early 20's,  but in general I was the girl who preferred to wear the "This is my Halloween shirt" to Halloween parties, or cat ears, because that was easy.
I know what you're thinking, Where's your sense of excitement and fun? To which , I don't really have a good response to give you. I admit that I'm pretty lame – I read for fun, but I'm totally okay with that. So if you have a problem with that, well – whatever.
I do like dressing up my dog.
I don't think he enjoyed it very much.
One thing that I heard on a podcast and read articles on after hearing this podcast is that some moms are trying to be sensitive as to what their kids dress up for Halloween, for fear that it might be seen as cultural appropriation.   
I didn't even know this was a thing. Granted, I don't have any kids, but I have friends that do and often think on the decisions I would make if I had any.  Personally, I wouldn't be offended if a white kid wanted to dress up like Mulan or an Eggroll for Halloween, and would be okay with my kid dressing up like Elsa, but apparently there are others who think otherwise and are like, white kids need to back off Moana.
The way I see it, everyone's culturally appropriating everyone. There are fashionable ponchos sold at Nordstrom. I almost bought one. Are native Americans offended by ponchos sold in Nordies? If so, Nordies better take that off the shelves.
The solution if you don't want to offend anyone?  Dress your kid up like a rubix cube, a lego block, or Nemo. Those are pretty neutral and would be equally cute.
But yea, it's Halloween is next week, which means, it's almost Thanksgiving, which means… it's almost Christmas.
How I feel about Christmas.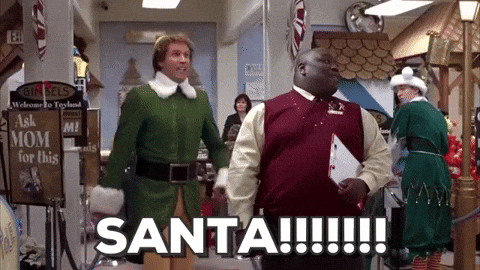 It really doesn't seem like Fall in the desert since it's still in the upper 80s , but I'm reminded that it is because of the pictures of yellow leaves and rain that everyone else is posting on social media. So thank you for that.
Random things that I like this week
"Havana" – Camila Cabello : This song has literally been on repeat the past few days.
Revlon Colorstay Foundation – I'm on a foundation kick and decided to try this out. This youtuber listed it as one of the best drugstore branded foundation… and omg, it hid my freckles with one layer and left a nice matte finish.
Zuchinnis
Walking Dead – The season premiere was this past week. Given the choice between Sunday night football and Walking Dead, we chose walking Dead, especially since the game was pretty boring by halftime.
This is Us – I know I'm one season late to the game, but omg! how is it possible to cry so much in one episode?
Until Next time….